Scheda punto di interesse
DESCRIPTION
Ad Calem is remebered both as mutatio, and as vicus and, along with the ancient name, became Cagli. It lies on a hill between the ancient remains of the Taverna Bridge and the monumental Manlio Bridge.
This Roman settlement is so important referring to the place where it lies, that is the crossing point of the Bosso and Burano creeks. It is not just a resting place along the Flaminia, but it is also the heir of a center attended since prehistory in relation to the transhumance from the coast to the Apennines. Leaning on the medieval and subsequent placenames (Calli, Callis, Cali, Cales, Galles, Chales) recently it was possible to argue that the name Cagli comes from callis, 'calle' as a plural, 'i tratturi'.
It is certainly an interesting name that dates back at least to Roman times, testifying, in the area, livestock breeding practice on a large scale and transhumance, documented in the II-I century b.C. and derived from the analogous widespread practice in previous age in Italic communities on the Adriatic Sea. So, the ancient name certifies the attendance of people in the Metauro Valley and in the Apennines, attested by archaeological evidence found at various sites and times. The continuity of use of the path that goes from the coast to the most favorable crossing over the Valley of the Tiber River and its tributaries, since prehistoric times, is an antecedent of decisive importance when it was structured the oldest road to propitiate, in the third century b.C., the Roman penetration into the Adriatic Sea and the Po Valley.
The Flaminia, arriving in Cagli, passes on the left bank of the Burano River through Taverna Bridge (interesting name, like that of Tavernelle), which has the remains of medieval structures overlapping older ones. Outside the town the path of the Via has been abandoned by the modern road; Flaminia descends along the banks of Burano River to the point of more favorable crossing with the statio (Ad Calem) close to the hill where the Roman settlement used to stand (Cale Vicus). Northern to Cagli the consular road crosses the Bosso River (which now has somewhat changed the course) with the monumental Manlio Bridge.
Leaving it, the Roman and the modern roads, keep on insisting on the same route to the next station (Ad Intercisa), running for nine miles on the left of the river and following a path with long straight sections. In connection with, or very close to, the highway, remains of walls from the Roman Age, are preserved, which attest, once again, the continuity of use of significant sections of this road axis through the centuries. The presence of various bridges is documented along the route, in correspondence of small streams; some are collapsed (eastern to Cagli, at Falconara, at Smirra, at Acqualagna on the Candigliano and in Casella), some still exist (between Smirra and Acqualagna) and sometimes are still used by the modern route, for instance the one of the Peperia.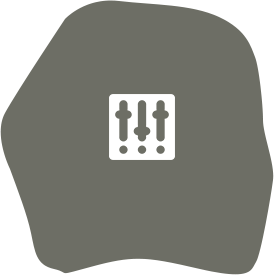 MULTIMEDIA