Scheda punto di interesse
AD INTERCISA (FURLO) -
Fermignano
DESCRIPTION
The mutatio Intercisa or Ad Intercisa (saxa) is witnessed by the Itinerarium Hierosolymitanum and by the Tabula Peutingeriana; it corresponds to settlement of the Furlo and is nine miles far from the next station in Forum Sempronii.
It's mentioned in later routes in the Intercissa issue. It is the oldest toponym on the gorge, strickly related to the great cut of the rock wall, recognizable at the most difficult point of crossing, to obtain the road level during the original phase of the Flaminia. The name Petra Pertusa is as well known around here. It undoubtedly refers to the new traffic situation created in the gorge with the opening of the tunnel realized under Vespasian in 76 a.D. The cartography of the Marche Region, at least from the sixteenth century, refers of the 'Passo del Forlo' and then of Furlo; The name seems to derive from 'Forulus', as attested by Flavio Biondo ('Forolo'), a clear reference to the ancient gallery, used in the past and even today.
The gorge consists in a deep and narrow natural fissure between Mount Pietralata and Mount Paganuccio; the Candigliano River runs between its steep slopes. The modern and the ancient v run together on the left side of the river, taking advantage of every favorable element of the rocky ridge that descends almost vertically to the river bed.
Along the entire gorge the way describes an undulating and winding path, raised of about thirty meters above the river bed. This safe altitude on the mountain slope is obtained in different ways depending on the construction techniques available at that time; initially with the creation of powerful cuts in the ridge of the rock, later with the construction of large terraces, and finally with the challenging excavation of two tunnels.
The crucial moments for the construction of the Flaminia are three: the first opening of the street at the end of the third century b.C., its general restructuring under Augustus with the "technology" of the time and finally the implementation under Vespasian. All other subsequent interventions are just locally relevant, and often due to renovation and emergency restoration.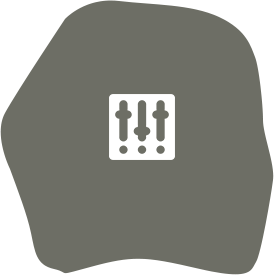 MULTIMEDIA